Jan 26,2014:Max Johnson at 1832 Arlington Ave,La,CA90019 assaulted my chest and I called 911.
LAPD officer Coco and Oh arrived with Paramedics(Philip Campenella & Evan Swanton).
LAPD asked me to jump in the Paramedic Van & within 10mins, LAFD cooked up a crime story and got me arrested inside Paramedic Van
-------------------------------------------
About 1832 Arlington Ave's House (=Alcoholic Recovery Group, mandated by LA County Superior Court) where my old friend( Charles House, short white guy) whom I met in LA County Jail during 2012 LAPD corruption case.
The owner of house was Mrs Issac whose brother passed away long ago but left his old BMW in backyard. That reminded her of her deceased brother each time when she got to look at. So She gave it to Mr.Charles House who sold to me but failed to give me a car key, because Mrs Isaac lost it. To replace it, it costs $150-$200 at BMW dealer.
And I let them borrow my beautifully-designed Container Gardens( about 10 of them, each costed me $50-$70 to start with). I was allowed to Clean Up old BMW which had a flat tires and poops inside the car etc, as well as watering my Pot Plants.
The problem with this house AA guests is: to come to our neighbors' house and beg $$ for their alcoholic habits and steals things alledgely. So I complained to Max Johnson 1-2 days before an Assault Incident,
1. Give me a car key
2. Take care of your house AA Guests, so that they won't visit our home and our neighbors

When confronted with a car key, Max Johnson told me Charles House attempted a suicide, now he is in Cedar Sinai Hospital, so I need go there to resolve an issue !!
I insisted upon meeting Mrs. Isaac who liked me because I beautified her deserted backyard and buying off that ugly BMW car, and placing Flowers/Plants Pots all around and organize their backyard's tools etc.

On Jan 26,2014. As usual , I tried to enter their backyard,but it was chain-locked, so I went to the Front Door, HERE WE GO !
Charles House and Max Johnson opened the door, immediately Max Johnson( Manager) threw a strong punch to my Chest, causing Excruciating Pain !
Charles House complained that I even contacted his younger brother about his abusing my friendship( borrowing money for his alcohol habits and constantly lying, and taking things from me etc)
----------------------------
WHAT POLICE REPORT SAYS:
1. I was homeless who tried to trespass
2.there were 2 black men who got into arguement with me, but Max Johnson is a black man,but Charles House is a white man.
3. The arriving LAPD officer Coco hated me before this incident , he knew my House was 1/4 block away.
4.One day before this incident, I happened to call Olympic LAPD station, to get Captain's serial number so that I can send Emails re: Sgt Clark(watch-commander)'s ongoing misconduct/fraud/ethic violation etc...However, Sgt Clark got on the phone...I WARNED HIM I WOULD FILE A COMPLAINT AGAINST HIM INTO LA COUNTY GRAND JURY !

---
---
Face Wound was 'Photo-shopped' ~ !
---
LAPD Officer Coco blocked Olympia Emergency MD from examing me on the Guerney as he approached me ! Instead, He forced MD to clear and to allow LAPD Coco to arrest me. Took me to Olympic Station of LAPD. Awaiting watch-commander, Sgt Clark, approved my Arrest ,without asking any question. So I was transported to city jail IMMEDIATELY... Without no pink slip,without no explanation why I was arrested
---
When I got to LAC Jail, I was suicidal for a while and housed at Mental Inmate Unit
---
---
Judge Craig Mitchell at dept 133 sent me to Metropolitan State Mental Hospital for 4 months( but it required 6 months' waiting in line)
---
---
Judge Craig Mitchell( per Jail Psychologist Dr.Romanoff's Recommendation) sent me to Metroplitan State Mental Hospital from where I called LAFD Internal Affair...I spoke with Captain Knighten on multiple times !! He cited I was Innocent and he called my public defender(robin ginsburg) to dismiss my case. Captain Knighten made sure it is NOT his own bold decision... HE EVEN GOT A PERMISSION FROM HIS SUPERVISOR( I did not know a Captain has his own Supervisor in his office) TO CONFESS MY INNOCENSE.
But He did not call District Attorney citing I gave only my public defender's phone number. HE DID NOT MAKE HIS OBLIGATION TO FIND OUT AND TO CALL DISTRICT ATTY(ROBERT WALLACE) !!!. I allege Captain Knighten has a pattern of HIDING LAFD INTERNAL AFFAIR'S BAD RECORDS. Before my arrest, He tried to scare/seduce to meet me in person, with a hint of BRIBERY IF I WITHDRAW MY SOLID COMPLAINT AGAINST DAVID SPENCER..... I HAVE THAT EMAIL I SENT TO CAPTAIN KNIGHTEN BEFORE A PLANNED MEETING !! In Addition, Captain Knighten will not issue any written statement of my being innocent either.
On Dec 8th,2018. I sent another DEMAND LETTER via usps, to LAFD Professional Standard(aka Interna affair), TO RELEASE A WRITTEN STATEMENT OF THEIR INVESTIGATION, SINCE MANY ATTORNEYS(INCLUDING MY IMMIGRATION ATTY) WANTED TO SEE THAT WRITTEN STATEMENT...ONLY IN VAIN ! OVER LAST 3.5YRS !

---
Due to my PD's mistake of entering my jail time as 365days (instead of 364 days), it appeared to be 'Felony' conviction, rather than Misdemeanor. So ICE imprisoned me to Santa Ana Jail.

Deportation Federal Judge(Kevin Riley) found me to be incompetent,and assigned Pro Bono Attorney (Esperanza Immigration Service)
---
I called LAFD Professional Standard Office, and spoke with its Captain Kenneth Knighten( again, to confirm what His Investigation said Sept 2014)
Against Whom I filed a complaint of Bribery Attempt, to hide his subordinate,David Spenser ( who called me and threatened with Blatatant Lie, to scare off other complains I filed against High Rank LAFD).




---
APD,Janice Yang(?) refused to take up my case, demanded me to file APPEAL , pro per
---
Appeal Court denied my application, based on "lack of certificate (?)"
---
When I got out of Immigration Camp on Bail & Ankle GPS, on July 7th 2015...I immediately spoke with Sgt at LAC DA Just Integrity Unit and filed a formal complaint.

After Sgt got scared out of my case, his Lieutenant Richard Aloise took over my case and its Head Deputy(James Garrison) got informed of "Corruption at Olympic LAPD Station"

---
---
---
---
---
---
---
---
---
---
BY ACCIDENT, AFTER I GOT RELEASED FROM IMMIGRATION CAMP, I FOUND A KOREAN BOARDING HOUSE AT 227 S. WESTERN AVE...without any thinking Olympic Station might go after me again.

However, I got physical assault again by my House Manager's husband while I was taking pics around the kitchen area, TO DEFEND THEIR EVICTION ATTEMPT.

SO I CALLED 911, LAPD ABRAHAM SHOWED UP and he did not recognize who I WAS... On another phone call, Sgt ? showed up and recognized WHO I WAS. from there, I HAD BEEN CONSTANTLY ARRESTED WHEN I CALLED 911 DUE TO ON-GOING ASSAULTS/CRIMES CAUSED BY HOUSE MANAGER'S HUSBAND who was a korean gang member. per Officer Abraham, his supervisor knows this house address and previous complaints, THEREFORE HE RECOMMENDED I SHOULD FILE A RESTRAINT ORDER.
On very next date, House Manager( female, in early 60's, no english speaker) FILED A RESTRAINT ORDER by lying and bring 3 perjury witnesses into the court room. But the subpoenaed witness by me won't show up citing HE'D RATHER GO TO JAIL THAN TESTIFYING AGAINST A HOUSE MANAGER... he said he knows what he would suffer if he did.

From there, over 2.5yrs, no matter how many times I called 911, THE ARRIVING LAPD(ONLY SGT & WATCH-COMMANDER) WILL NOT PROSECUTE MY HOUSE MANAGER(YOUNG SOON YOO). I FILED MORE THAN 100 COMPLAINTS VIA 911 call center or Central Div of LAPD, LAPD internal affair etc

---
911 call center's ALL SUPERVISORS AND WATCH-COMMANDERS GOT TO KNOW
​OLYMPIC DIV OF LAPD is 100% Corrupted.

---
169 Harvard ave: Elder Abuse TRO's fraud & Sgt Fox.

Susan Kim vs Steve Noh
​(Elder Abuse TRO case)

---
---
---
---
---
---
---
Police Report turns out to be 100% false
---
Powered by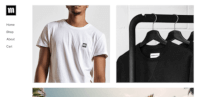 Create your own unique website with customizable templates.